Die Anreise ist etwas schwieriger, wobei die einzige richtige Schwierigkeit daraus besteht, den richtigen Bus zu finden. Zum Glück sind die Japaner sehr hilfsbereit. Danach einfach aussteigen sobald man den Park sieht und auf der anderen Seite nochmal die Rückfahrzeiten überprüfen.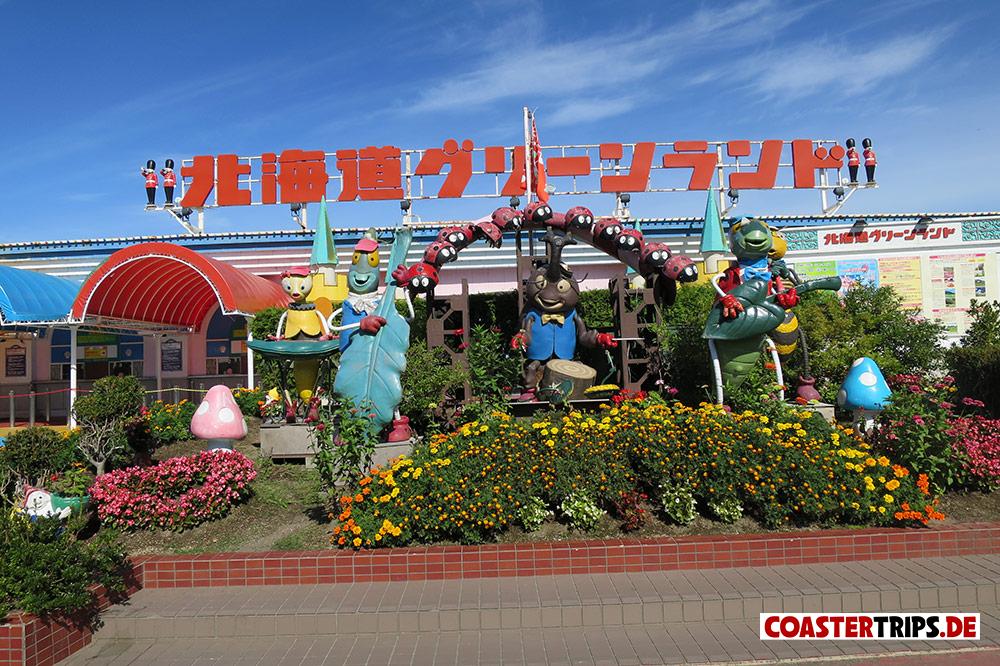 Wani Wani Coaster
Eine gute Kinderachterbahn
Dragon King
Wohl eher the king of headache. Wenn man sich nicht gerade den Kopf angeschlagen hat, hatte man einen unangenehmen Druck im Kopf, vor allem beim Looping. Wieder eine Bahn mehr in der Kategorie einmal und nie wieder.
GO-ON
Leider geschlossen
Torokko Coaster
Der Antrieb und die Bremse sind Laufbänder. Ist zumindest mal etwas, was man nicht alle Tage fährt.
Was ist eigentlich in den komischen Holzhäusern? In anderen Parks gab es die auch schon. Vielleicht lohnt es sich ja. Am Eingang gab es eine Karte. Innen musste man nach Stempeln suchen und über verschiedene Hindernisse laufen. Der Schwierigkeitsgrad hielt sich aber in Grenzen.
Count oder kein Count??? Immerhin gibt es hier einen Lift. Zu Beginn kann man sich also das Treten sparen und ein bisschen bergab geht es dann auch noch.
Was es sonst noch so gibt
Die offizielle Webseite